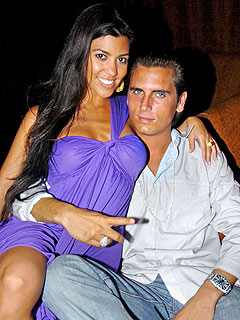 Reality telivison star Kourtney Kardashian, who's expecting her first child with boyfriend Scott Disick around Christmas, has found out that she'll be having a son.
A source adds, "Kourt and Scott are psyched about having a baby, but having a boy is really exciting for them.
She can't wait to buy all sort of boy's clothing. And [her brother] Robert is also eager to have a little nephew."